BEZORGEN REGIO DEN BOSCH - COVID 19
Toch een beetje goed nieuws in deze moeilijke tijden, want vanaf 15 december 2020 gaan we bestellingen bezorgen! Hoe gaat dat in zijn werk?
Bestel jij twee of meer platen, of bestel je voor meer dan € 50,-? Klik dan bij het afrekenen onder het kopje verzendmethode op "Bezorging Regio Den Bosch". Bestel je voor 18 uur dan brengen wij jouw bestelling dezelfde avond (behalve op zondag), contactloos maar met liefde, geheel gratis bij jouw thuis!!
Deze ludieke actie geld voor de postcodes: 5200, 5201, 5202, 5203, 5211, 5212, 5213, 5215, 5216, 5221, 5222, 5223, 5224, 5231, 5232, 5233, 5234, 5235, 5237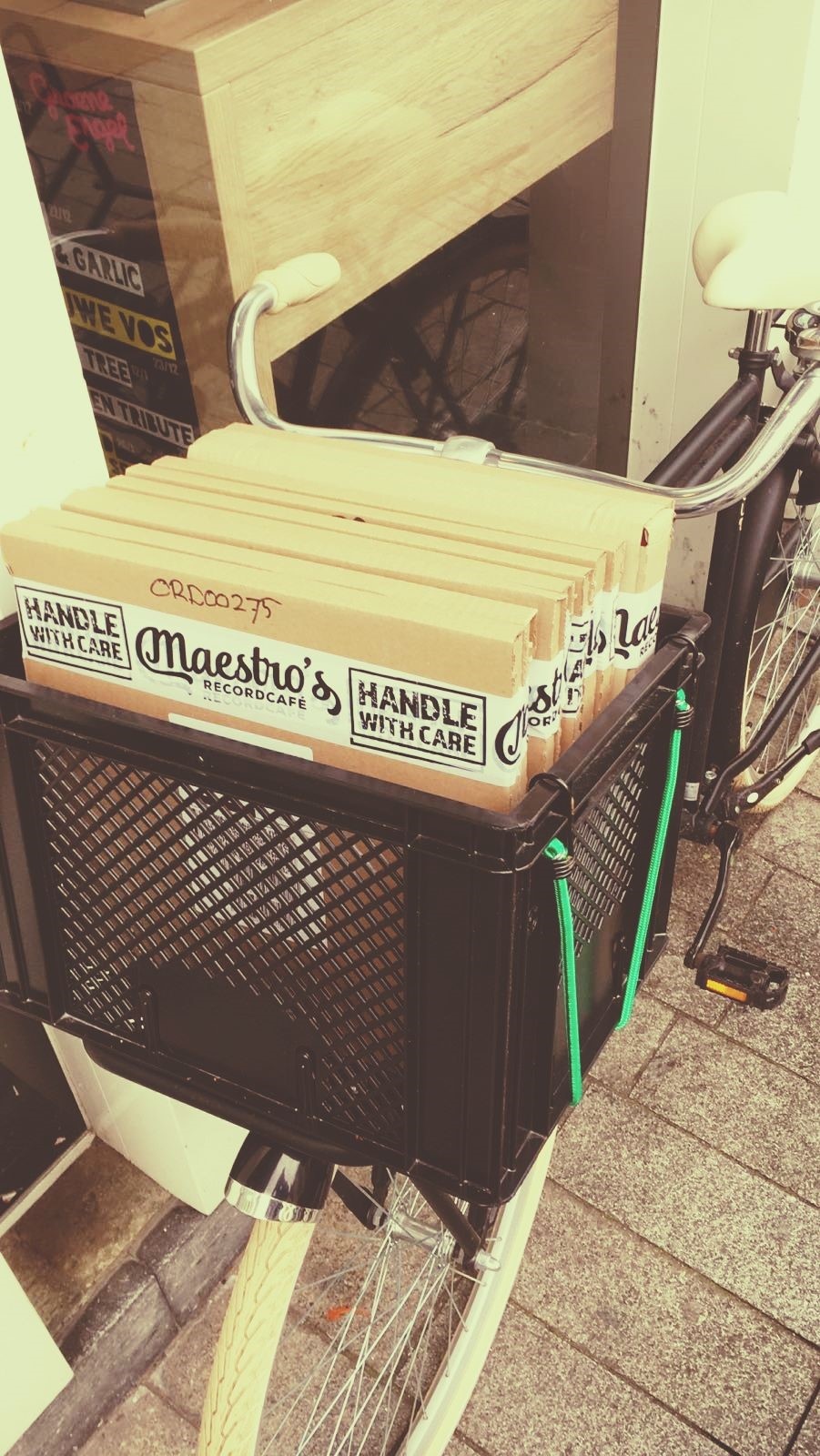 Wat 10 jaar geleden begon als een kleine online platenwinkel, is nu uitgegroeid tot een van de meest exclusieve platenzaken van Nederland, gevestigd in 's-Hertogenbosch. Maestro's bied een grote collectie exclusieve hard-to-find titles als bijvoorbeeld Japanse jazz of Nigeriaanse afro-funk. Speciaal geselecteerd voor dj's, verzamelaars en vinyl lovers. Ons oorspronkelijk repertoire van reggae, funk, soul en hip hop is inmiddels aangevuld met elektronische muziek, (alternatieve )rock, pop, indi, moderne fusion jazz, disco en soundtracks. Dus ook voor de grote mainstream releases zit je bij ons goed!
Als echte vinylliefhebbers bieden wij:
Redelijke prijzen
Een grote collectie exclusieve titels, met passie door ons geselecteerd
Dat elke bestelling met zorg en liefde verpakt wordt in extra stevige dozen.
Een gecommitteerde en snelle klantenservice
Een constant verbeterde winkel beleving
Trouwens, achter Maestro's staat een normaal down-to-earth team van enthousiastelingen . We zijn vanaf het begin trouw gebleven aan onze lokale klantenkring en zijn regelmatig met ze te vinden bij concerten en festivals!
Kom je er online nog niet helemaal uit? Loop dan even bij onze winkel binnen, dan vinden we samen muziek die perfect bij jou past! Onze openingstijden zijn:
Maandag Gesloten
Dinsdag Gesloten
Woensdag 12.00 - 18.00
Donderdag 12.00 - 18.00
Vrijdag 12.00 - 18.00
Zaterdag 12.00 - 18.00
Zondag Gesloten